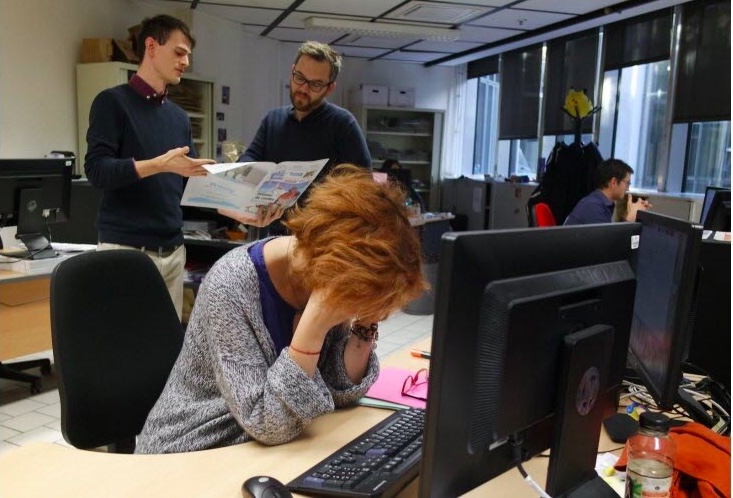 Noise pollution in open space
In the list of complaints addressed to open spaces, distraction comes first. Noise, movement, gossip… Yet the millennials continue to plebiscite them.
Ah, open space… everyone has an opinion about it. Sometimes loved – promiscuity with colleagues is great! And so stimulating…, sometimes hated – promiscuity with colleagues is hell! They are so noisy… Open space is now the subject of a study carried out by Future Workplace for Plantronics.
As a result, when faced with noise in the office, not everyone is equal. Young people find it stimulating, seniors find it horrible. But in both cases, 99% of us see open space as a source of distraction.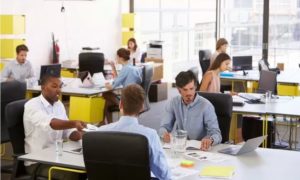 Distraction…
55% of Generation Z members and 56% of Generation Y members are in favour of open spaces despite the associated sound and visual distractions. However, 51% of respondents believe that distractions make it difficult to listen or be heard on the phone, and 48% believe that they impair concentration.
The worst are colleagues who speak loudly on the phone (76%), then the colleagues who have a conversation close to people who are not involved (65%). Situations that get worse if these events take place during telephone or video meetings.
… and stimulation
So why do young people like open spaces so much? Paradoxically… it's also the interaction with their colleagues. The younger you are, the more you want an open work environment! Only 38% of baby boomers like open spaces, compared to 47% of Generation X, and 55.5% of Gen Y and Gen Z.
Top 6 distractions
Colleagues who speak loudly on the phone
Workplace events / parties
Colleagues talking nearby
Games and leisure activities
Notifications and ring tones
Animals in the office
The solution: the creation of specific areas?
A bit like in trains, one could imagine the creation of special areas to make phone calls or chat. In any case, this is what more than half of the people surveyed agree with. They want clear distinctions between quiet and noisy areas, with clear associated rules.
Finally, 75% of people believe that this is a management issue. For Jeanne Meister, co-founder of Future Workplace, it's time to get started: she reminds us that with the arrival of the Z's on the job market, four generations are now collaborating – forcing companies to adapt their vision and definition of traditional work, whether in organization or office design.
Methodology of the study :
The results of the study are based on a global survey conducted by Savanta in the United States, Canada, Spain, the United Kingdom, Germany, France, China, Australia, New Zealand, Japan and India from 18 to 26 March 2019. 5,150 people were asked about office dynamics, distractions and benefits in their company's office. The study targeted employees who work a minimum of three days in an office and in organizations of various sizes. Every respondent successfully completed a dual sign-up process and completed an average of 300 profile data points before participating in the survey.